Showcasing ebbits at ICT2013
Posted by on 11 November 2013 10:18
---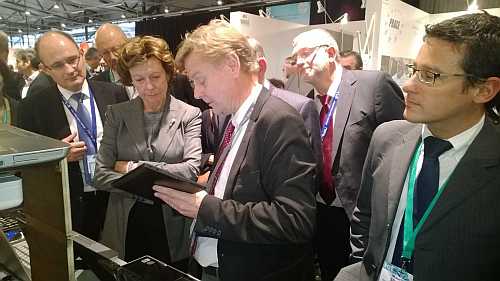 Many people including Ms. Neelie Kroes, Vice-president and European Commissioner for Digital Agenda, visited the ebbits booth at ICT 2013 which took place in Vilnius, Lithuania on 6-8. November 2013.
---
Extended News
---
Both the manufacturing demo and the traceability demo were shown at the ebbits booth which was one of only seven booths visited by Neelie Kroes out of several hundreds.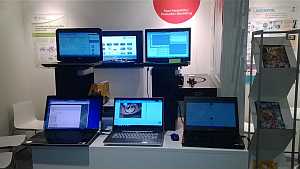 One of the exhibiting ebbits partners, Peter Rosengren, explains: 'We had many visitors and what they seemed to like was that we show how to use advanced IoT technology that spans over a number of diverse actors/stations and in the end delivers useful services to consumers'.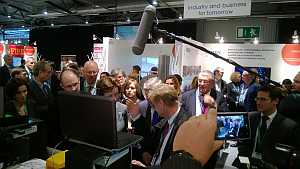 See more pictures from the event on the ebbits Facebook page