A busy June for ebbits
Posted by on 27 June 2014 14:42
---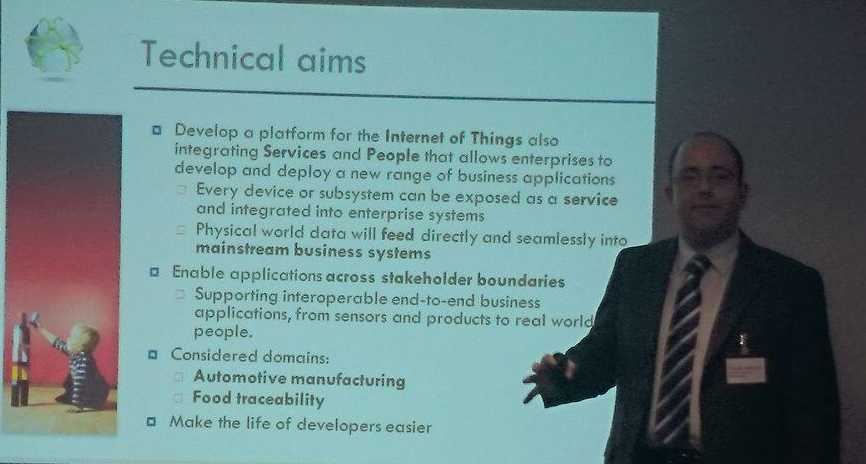 Results from ebbits were presented both at the Smart AgriMatics conference in Paris and at the IoT Week in London.
---
Extended News
---
The Smart AgriMatics conference, which took place from 18-19th June 2014, focused on ICT and robotics applied to the food chain, including both the early stages of production as well as the later stages of processing, transportation and distribution to the end user.

ebbits partners, Istituto Superiore Mario Boella, were invited to present the current results from the food traceability scenario, demonstrating how ebbits works towards full transparency for the whole meat supply chain.

See the slides presented by Paolo Brizzi on The ebbits project: from the Internet of Things to Food Traceability.

Smart AgriMatics 2014 has been organised by the EU funded projects eFoodChain, FIspace and ICT-AGRI with the mission to establish a point of contact between users, developers, researchers and stakeholders in the agri-food ecosystem.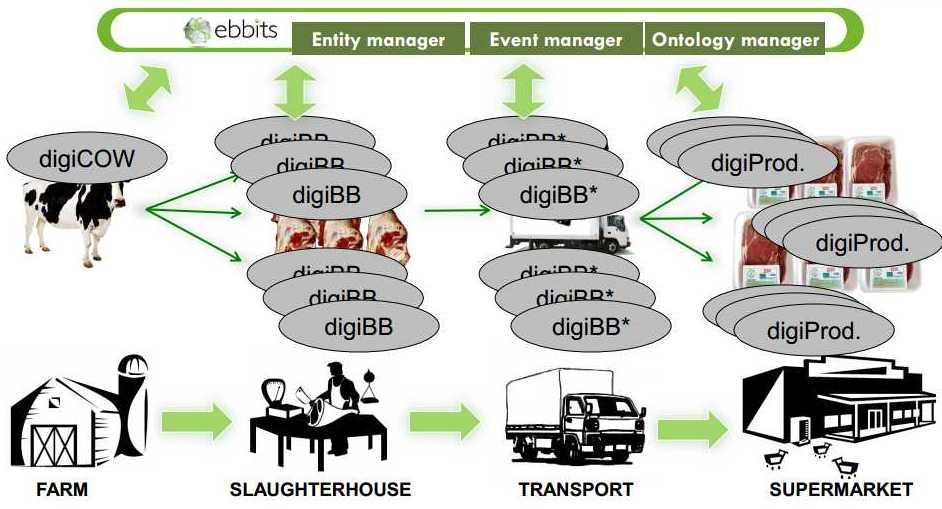 The conference was visited by experts and operators, hardware and software vendors, government organisations and research institutes. There where numerous sessions and discussion topics covering: Smart farming, future internet service infrastructures, supply chain event management, smart food awareness and apps for the agri-food business.

Slides are available on the conference website: Smart AgriMatics.

IoT Week once again

The IoT Week is the pre-eminent event on IoT, originated from the European IoT Research Cluster and featuring the latest developments from industry and research.
ebbits was presented by Claudio Pastrone and Maria Teresa Delgado from partners ISMB in the workshop on IoT Innovation: From application scenarios and pilots to deployments.

The session was organised and managed by ISMB as part of the activities of the IERC Activity Chain 03 (Application scenarios, Pilots and Innovation), which aims to give visibility to and disseminate similar type of results from a wider set of EU collaborative projects. The session focused on project results that can be considered mature and on the importance of international research collaborations.

It is the third IoT Week that ebbits has attended. Visit the IoT Week website