Navigation
Affiliations
The ebbits project is affiliated with the following programs and organisations: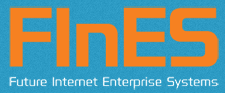 The ebbits project is active in the FInES cluster, the Future Internet Enterprise Systems (FInES) Cluster, where ebbits is leading the taskforces on international relations and manufacture and industry. Read more
here
.

The ebbits project is part of the Cluster of European projects on the Internet of Things. The Cluster aims to promote a common vision of the Internet of Things. ebbits is leading the taskforce on semantic interoperability
About us
The
ebbits
project is a 4-year project started in 2010. It is partly funded by the
European Commission
under the
7th Framework Programme
in the area of Internet of Things and Enterprise environments under Grant Agreement no. 257852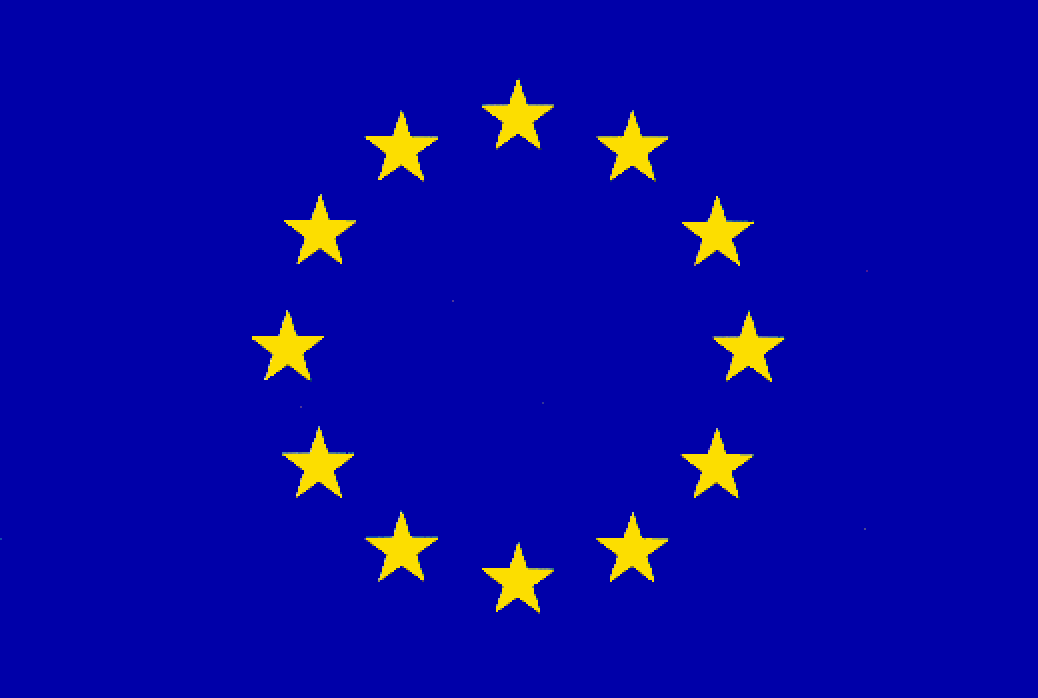 Impressum
Privacy
Newsletter Subscription

Registered Members Only
Previous newsletters
Read previous issues of our newsletter here:
September 2011
August 2012
August 2013
June 2014
March 2015
Popular Downloads
Sign In
Partners
The ebbits consortium consists of 9 organisations from five different countries representing a wide taste of Europe in terms of population, culture and economic power. The consortium unifies a number of research groups that have a world leading position in their respective fields. The ebbits project is led by the Fraunhofer Institute FIT.


The Fraunhofer Institute FIT (Institute for Applied Information Technology) has been making significant contributions to Computer-Supported Cooperative Work and Human-Computer Interaction. The first distributed email system in Europe based on open standards and the first commercial workflow system in Europe were developed at FIT. Software for creating and organizing internet communities, for brokering and presenting information, for navigating in micro surgery was awarded international prizes and is being marketed through successful spin-off companies. Currently FIT is the most successful Institute within all Fraunhofer Institutes in European Projects. FIT User-Centered Computing is an interdisciplinary group of scientists, which has gained an internationally acknowledged reputation in the areas of context-awareness, adaptive and personalized systems, context modelling, mobile services, and usability engineering. Three generations of adaptive, location-aware information systems have been built at the institute, bringing the Nomadic Computing vision closer to reality. The Fraunhofer-Gesellschaft is a major player in the European Research Area. The FhG is an autonomous organisation with a decentralised organisational structure of 58 institutes, of which 15 institutes are dedicated to research in information and communication technology.

http://www.fit.fraunhofer.de

---



CNet Svenska AB is a leading-edge software house specialising in semantic-based knowledge and content systems. We are developing systems to acquire, organise, personalise and share the knowledge embedded in web, databases and multimedia content. Our technologies achieve semantic interoperability between heterogeneous information sources and services, and allow our customers to maximise automation of the knowledge life cycle. The core in our offering is Visual Net Server, a semantic annotation server. It is used to capture knowledge from raw information and multimedia content in webs and other distributed repositories to turn poorly structured information into machine-processable knowledge.

http://www.cnet.se


---



As market leader in enterprise application software, SAP (NYSE: SAP) helps companies of all sizes and industries run better. From back office to boardroom, warehouse to storefront, desktop to mobile device. SAP empowers people and organizations to work together more efficiently and use business insight more effectively to stay ahead of the competition. SAP applications and services enable more than 172,000 customers (includes customers from the acquisition of Sybase) to operate profitably, adapt continuously, and grow sustainably. SAP Research is the global technology research and innovation unit of SAP. By exploring emerging IT trends, the group significantly drives innovation for SAP and its ecosystem. Activities span from collaborative research with academic partners to co-innovation with industrial partners and customers. The best validated results and technologies are further developed into prototypes and potential business opportunities within SAP. The group ultimately aims to create product enhancements and new solutions that its stakeholders and customers benefit from. SAP Research spreads its research and development activities around the globe. Currently, its thriving network comprises of 19 research locations worldwide, including numerous partners from business and academic backgrounds.

http://www.sap.com/about/company/research/index.epx


---



Comau is a global supplier of industrial automation systems and services mainly for the automotive manufacturing sector. Over the years, by acquiring and integrating other companies, Comau broadened its presence all over the world, becoming the ideal partner for the automotive industry in developing solutions for all industrial production programs. Comau automation systems are designed to make product manufacturing process simple, "lean" and cost-effective. In addition to state-of-the-art engineering technology and factory-floor tested hardware and software, Comau builds its products through long term experience, unmatched market expertise and the results of continuous R&D activities, while Comau experts provide total Customer support in finding the single or global solution to all manufacturing requirements.

http://www.comau.it

---



The Technical University of Kosice was established in 1952, it covers the whole range of technology and engineering areas, social sciences and humanities. The University has about 16,000 students. The Faculty of Economics (http://www.tuke.sk/ekf/en/index.php) carries out research in several areas related to ICT, e.g. socio-economic analysis of ICT applications, analysis of user requirements, good practice analysis; design and analysis of e-Government, e-Learning, e-Business, e-Procurement applications, trust building mechanisms, knowledge management, knowledge economy and information society development – thus having extensive experience in interdisciplinary research projects. The Faculty of Electrical Engineering and Informatics, the Department of Cybernetics and Artificial Intelligence has a strong record in applied research in the area of semantic technologies, service-oriented architecture, web services, knowledge management, ontology-based knowledge modelling, web technologies, data and text mining, agent technology etc.

http://www.tuke.sk

---



ISMB (Istituto Superiore Mario Boella) is a research & innovation center operating in the Information and Communication Technologies (ICT) domain. Founded in Torino (Italy) in 2000 by Compagnia di San Paolo, a major European bank foundation, and Politecnico di Torino, today ISMB relies on technological and process competences of around 150 researchers working in close cooperation with companies, academia and Public Administration. ISMB is organized in Research Areas focused on core sectors of ICT that are capable of managing the whole value chain, from basic technology up to its practical implementation (proof-of-concept). Since 2010, ISMB has extended its activities to process innovation, orienting its focus on priority themes of the European agenda and establishing interdisciplinary three Strategic Programs, namely Smart Energy, Smart City and Smart Health, that employ excellences and results of Research Areas. The Institute is involved in several cooperations with both large and small-medium enterprises, as well as in various higher-education initiatives in partnership with academic institutions. ISMB will contribute to the project with highly skilled and experienced personnel from the Emerging Trends and Opportunities Function and the Pervasive Technologies (PerT) Research Area.

http://www.ismb.it

---



TNM A/S has a high level of knowledge and experience in computer science, statistics, management based on mathematical methods/models and IT deployment and operations. The use of this knowledge is specifically focused on the agricultural sector. Through close cooperation with other companies, trade associations and universities TNM A/S operates as a farmer's ICT department and the Danish agricultural sector's guarantee of IT security through the TNM group's various businesses. TNM is competent in delivering an optimal ICT solution for existing farming machines and for new farm buildings. Through close collaboration with suppliers of farm mechanization, agricultural trade associations and universities, TNM has developed skills and competence in interoperability of farm systems. Special technology areas of high expertise include: Security, wireless networks and bridges, and IP remote control. The TNM Consult unit will represent TNM in the ebbits project. TNM A/S is co-owned by the DLG group, the largest agricultural supplier in Denmark. World wide the DLG Group has subsidiaries in 27 countries and is considered at market leader in northern Europe.

http://www.tnmit.dk


---



In-JeT ApS has been engaged as concept and technology developer in Pervasive Computing since 1998 and has extensive knowledge about wireless technologies, networks, Semantic Web Services, ontologies, and Knowledge Management. Since 2000, In-JeT has specifically been working with eBusiness and eHealth services in heterogeneous networks. In-JeT has increasingly been incorporating socio-economic and cross-disciplinary research tasks in technology development and is working with sociologists and anthropologists to define boundary conditions and analyse and integrate ecosystems in technology development. We have also pioneered methodological techniques such as scenario thinking for deriving comprehensive user requirements.

http://www.in-jet.dk

---



Intersoft a. s. is a Slovak-Finnish software company operating since 2001. The company is a spin-off of the EU R&D project KnowWeb funded by the EC within the 4th Framework Programme. The present activities of the company include outsourcing of analytic and development works in the area of web technologies, knowledge management, and sophisticated internet-based information systems etc. We are cooperating with several self-governments, organisations in private and civic sector, mainly in the area of e-government and information/knowledge management. For our business customers we have developed and host several web-based portals, WCM, wide range of adaptive tools for intelligent administration of published content integrated to sophisticated information systems. InterSoft, a. s. is cooperating with and delivering software solutions also for companies in Western Europe (Finland, Germany).

http://www.intersoft.sk